Best way to celebrate Christmas And New Year In Rishikesh. Christmas and New Year are the best holiday seasons for most people. So what are your plans for this holiday season? Are you unable to decide? If so, don't worry because we have thought of something for you. You can explore the beauty and peace at the Yoga Capital of the World, Rishikesh.
Rishikesh is an exciting city that has a blend of spirituality and adventure. People coming for a holiday in Rishikesh can enjoy peace and an adrenaline rush at the same time. However, this holiday season, during Christmas and New Year, you must choose the best place to stay in Rishikesh and enjoy the vibe here.
In this blog, you will learn how to spend time with your family and friends during Christmas and New Year in Rishikesh.
Activities For Celebrating Christmas And New Year In Rishikesh
Camping in rishikesh
Camping is one of the most exciting things this Christmas and New Year.
Whenever the holiday season comes, you would love to head out to places in the city and enjoy the same bakeries, pubs, and restaurants.
So, this holiday season, you can try camping in Rishikesh.
The camping experience will be surreal amidst the holy waters of the Ganges and the snow-capped mountains as your backdrop; you are in for a treat.
The night bonfire at the campsites is the most exciting part of the vacation.
You can enjoy a beautiful experience with your friends and family while camping at Rishikesh.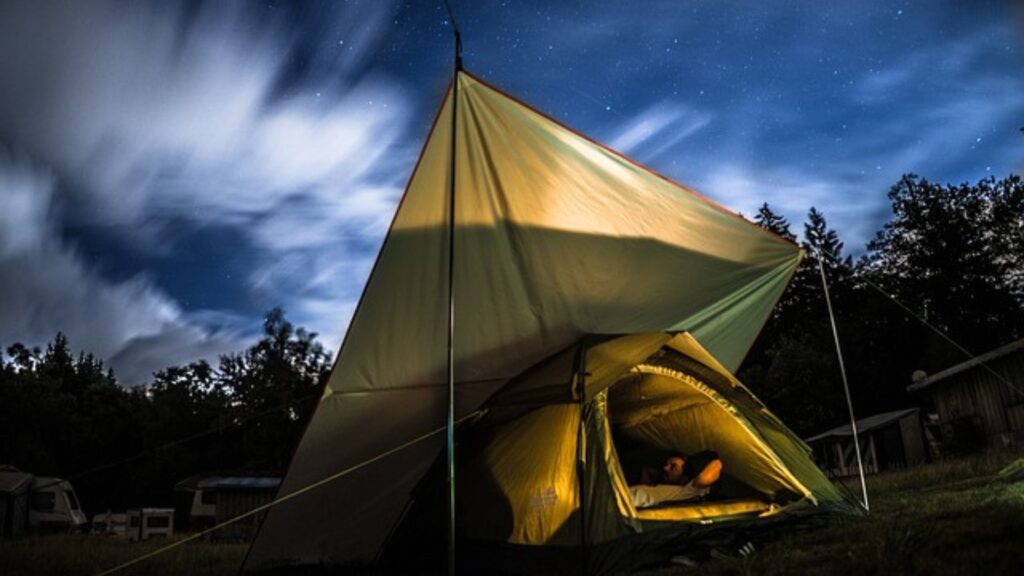 River Rafting in rishikesh
The end of the year calls for some adventure and thrills.
Some people love the adrenaline rush; it makes them take on life with more passion and gratitude.
For such people, River Rafting at Rishikesh will be the best holiday.
You can stay at any hotel in Rishikesh and head to enjoy the thrilling experience of River Rafting at Shivpuri in Rishikesh.
The river rafting experience can make your heart beat faster with a smile and worry on your face all along the ride.
The beautiful experience of River Rafting is both thrilling and rejuvenating.
This holiday season embraces your fears and wins over them.
Parasailing and Paragliding
Adventures like parasailing and paragliding can be highly thrilling, especially during the Christmas and New Year seasons.
Rishikesh is famous for its adventures, and parasailing and paragliding is one such event that can take you on a roller-coaster ride.
It is common to go for regular vacations every year where you try different cuisines and hop around different cities.
This Christmas and New Year, you must try some adventurous activities like parasailing and paragliding at Rishikesh.
These adventures will fill you with passion and energy to move forward in your life with positive vibes and happiness.
So, don't miss out on such experiences in Rishikesh.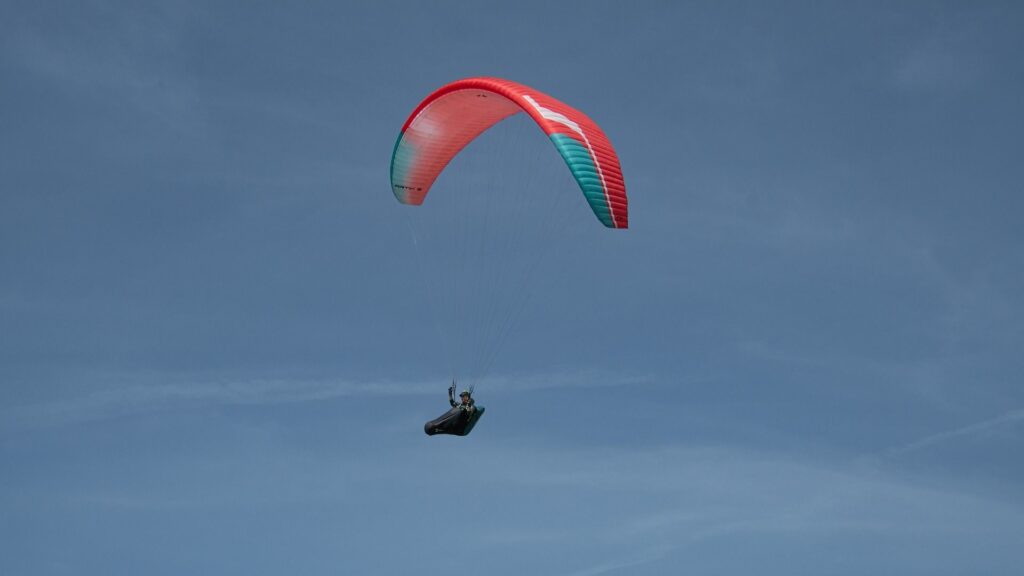 Yoga and Meditation
Rishikesh is the Yoga Capital of the World.
If you are a person who wants to rejuvenate and feel peaceful at the end of the year, Rishikesh is the best place for you during Christmas and New Year.
Rishikesh is loaded with so many ashrams, resorts, hotels, etc., that conduct yoga retreat programs.
You can enroll for any of the above and enjoy the peaceful practice of yoga and meditation.
You can also choose the best resort in Rishikesh, like Shaantam Resort, and enjoy the benefit of their yoga retreat program.
Yoga and meditation are some of the most peaceful practices you can adopt.
It can heal you inside out.
Ayurvedic Therapies
Ayurvedic Therapies are another rejuvenating experience that you can experience at the end of the year.
Rishikesh is famous for the ayurvedic therapies that the various ashrams and resorts promote.
Ayurvedic therapies are a form of detox for you.
You can let go of all the bad energies and toxic things in your body by the end of the year and start a fresh new year with positive vibes and feeling very fresh.
The ayurvedic therapies in Rishikesh can be very relaxing, and you will feel highly rejuvenated at the beginning of the year to take on life as it comes.
Cafe Hopping
Rishikesh is a city loaded with beautiful cafes.
The food and the vibe of these cafes are extraordinary and will make you want to visit them repeatedly.
Some of the most famous cafes in Rishikesh are- The Little Buddha Cafe, Bistro Nirvana, etc.
The cafes in Rishikesh have a beautiful view of the Himalayas and the Ganga River.
You can spend the best New Year and Christmas here in Rishikesh.
Temple Hopping
Rishikesh is a holy place, and it is famous for its beautiful ancient Hindu Temples.
If you are a spiritual person who wants to end and begin a year by remembering God, you must visit Rishikesh.
Rishikesh has many ancient temples of several Hindu Gods.
The famous Char Dham Yatra that covers Gangotri, Yamunotri, Kedarnath, and Badrinath begins in Rishikesh, which is highly pious according to Hindu traditions.
You can begin your new year and end this year with a deep conversation with the Almighty at Rishikesh.
You can stay at any luxury hotel in Rishikesh and explore the holy city.
Shopping
Shopping is an inevitable activity at every destination.
Rishikesh offers you a variety of shopping categories.
You can buy traditional attire, accessories, footwear, bags, etc.
You can also buy ayurvedic stuff like oils, medicines, rudrakshas, stones, etc., in Rishikesh.
You can shop for your family and friends back home this Christmas and New Year.
Rishikesh also has some great shops for the famous Garhwali Wool. You must check them out.
Conclusion
Rishikesh is a beautiful Indian place with mountains and river streams. It is a place filled with natural beauty with a touch of spirituality and adventure. Hence, it can be a great place to visit for your Christmas and New Year vacations this year.
The luxury resort in Rishikesh, Shaantam Resort, is one of the famous accommodations preferred by most people. When you visit Rishikesh during the Christmas and New Year seasons, you can enjoy, relax, and rejuvenate at the end and the beginning of the year. Yoga, Meditation, and Ayurvedic Therapies are great ways to relax and rejuvenate. Shopping, Adventures, and Cafe Hopping are great ways to enjoy and entertain yourself and your family. This year do something new and visit Rishikesh to fulfill all your dream vacation goals.